California foot and leg guards
I finally got around to making a set of these plexiglass panels to keep the rain and cold off of my feet and legs in the winter. After a couple of 30 some degree rainy days, I can say that they work great. And using them in warmer temperatures causes no engine heat problems.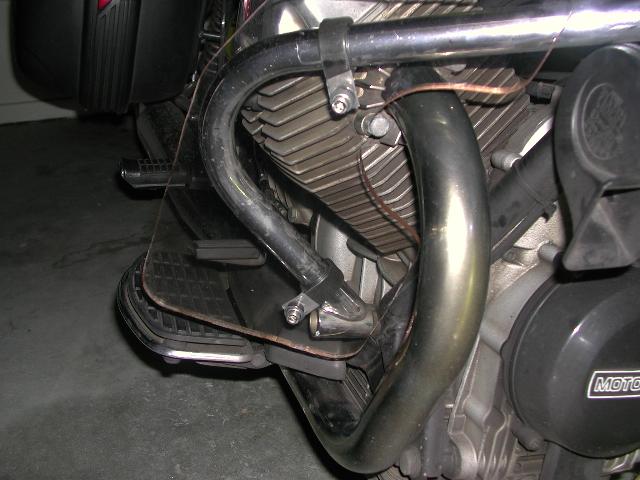 I've provided three files. One is a CAD DXF file, the other is a windows metafile (WMF), and the last is a PDF. The drawing has a dimension on it that you want to print in the correct scale.
As you can see, I simply used rubber coated clamps with a bolt through them. I put steel and rubber washers on it. The plastic is 1/4 inch thick. Just make them easy to remove for the summer. I suspect three to four wire ties located correctly would work great also.
I even cooked them in a vat of black dye to give the plastic a slight tint. They don't look to bad, but I suspect the next batch of beer I cook in that vat will have a darker color.

Right click here to save the DXF file format
Right click here to save the WMF file format
Right click here to save the PDF file format
Last update 12/14/04